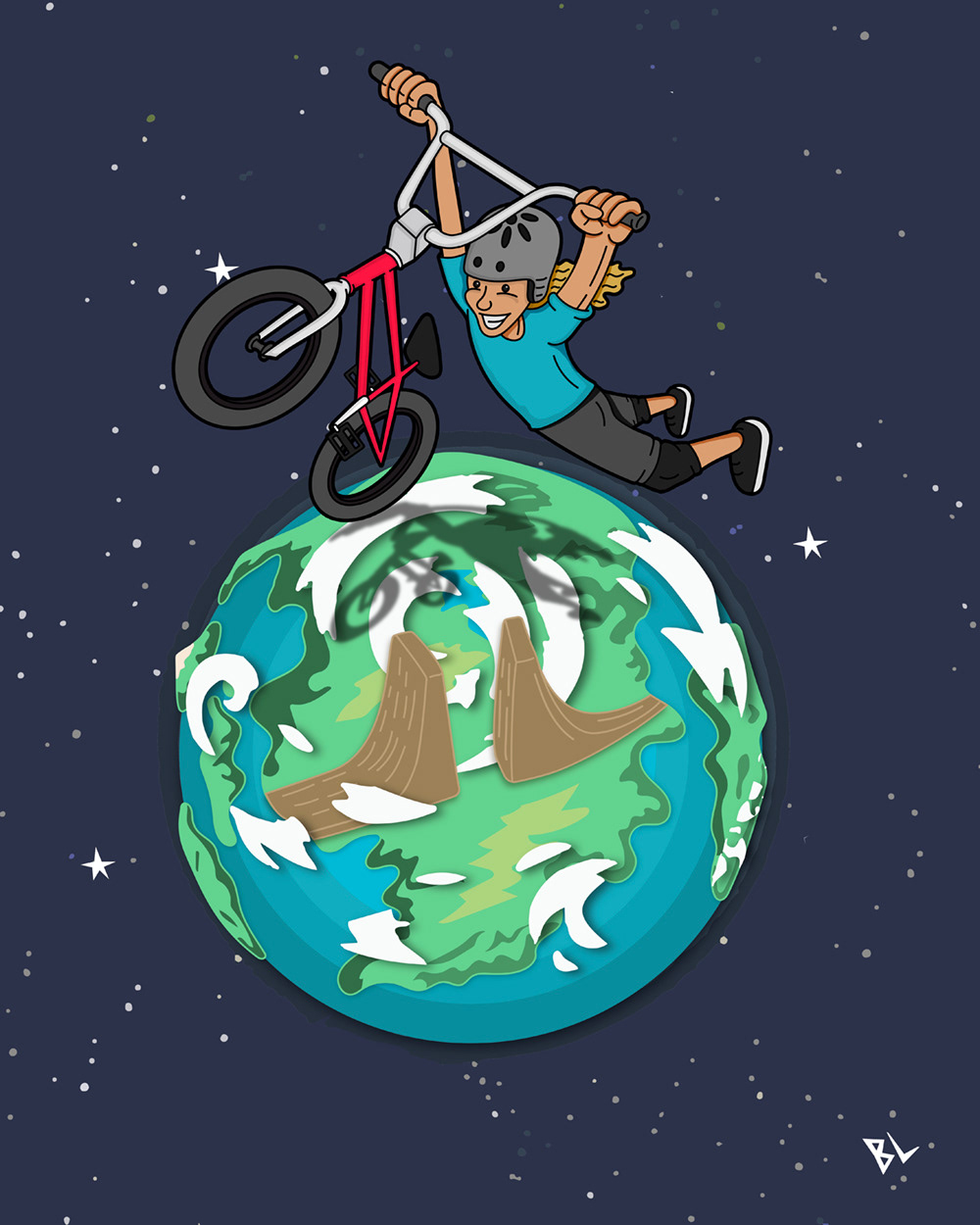 BMX illustration of a guy doing a superman over a dirt jump. 

I love BMX, always have. I have a lot of friends because of BMX. Dirt jumping has always been my passion. There's something about building a set of dirt jumps that really brings a community together. At least, that's how I always feel. In Southern California there are a lot of people who build and maintain dirt jumps. Only a few of these places are approved by cities for recreational use. The rest seem to pop up on vacant land one day, and if the scene of friends is strong enough, the jumps get bigger, they get better, and people take care of them. It truly is a lucky thing when these DIY spots stick around longer than a year. 10 years is truly a miracle. 

These illustrations are a tribute to the Southern California BMX trail scene.

I based this character off of one of my favorite riders because his riding has an expressive quality that seems like magic to me. There's a sense of pure joy to going fast, high, and with enough skill, throwing a stylish superman into the air while hanging off your bike. I can't do it in real life, but I feel like I can when I draw like this!