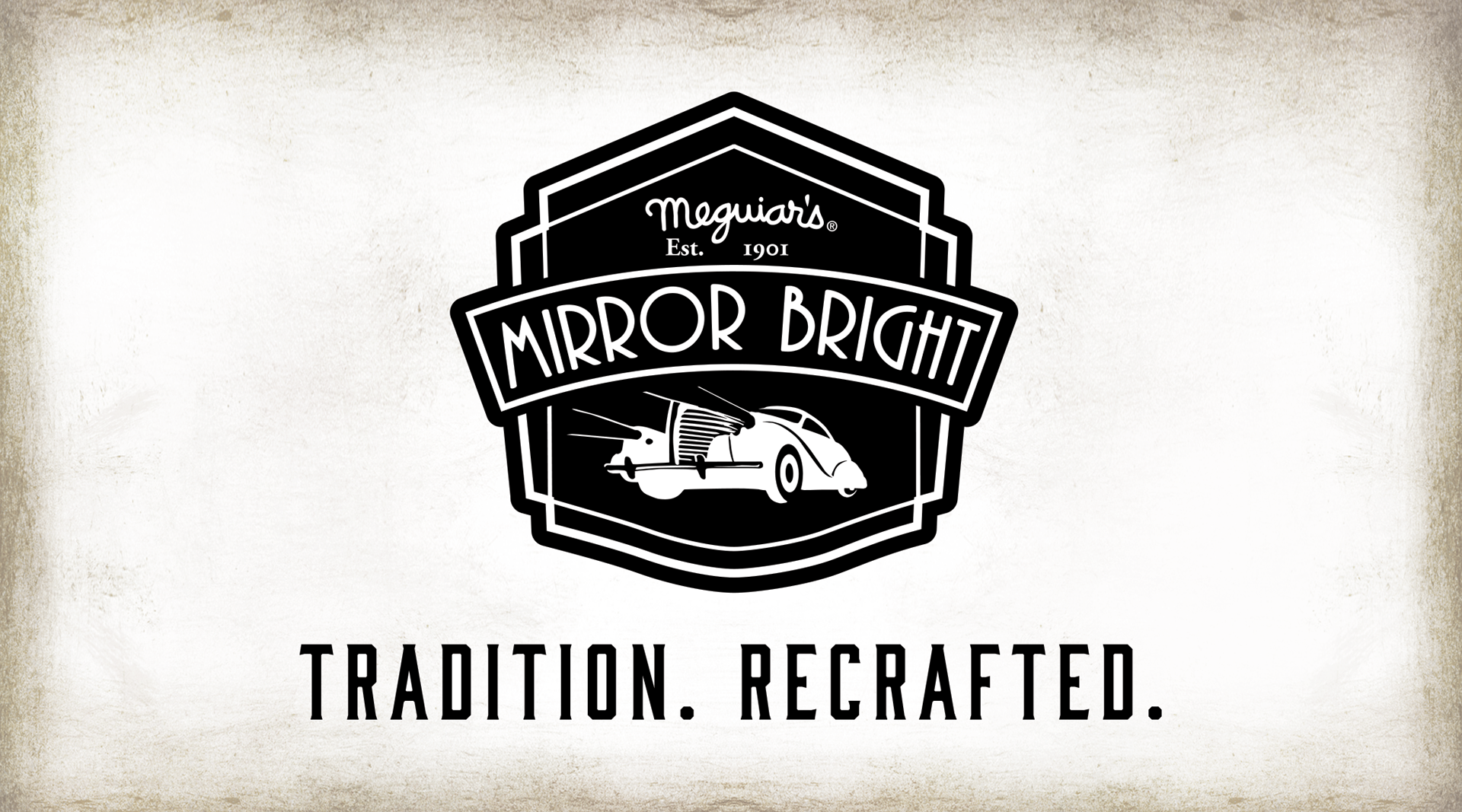 "Perfection is relative. Tastes are personal. Craftsmanship is universal. Mirror Bright was created to embody this ideal, and empower individuals to recraft their own traditions."
I executed the art direction for all marketing material in support of the Mirror Bright line of products from Meguiar's. Taking inspiration from craftsman's garages, where people still work with their hands, I employed an earth tone color pallet combined with rough texture on everything except the car or the product in focus. 
The Mirror Bright logo mark was designed by Fernando Padilla.