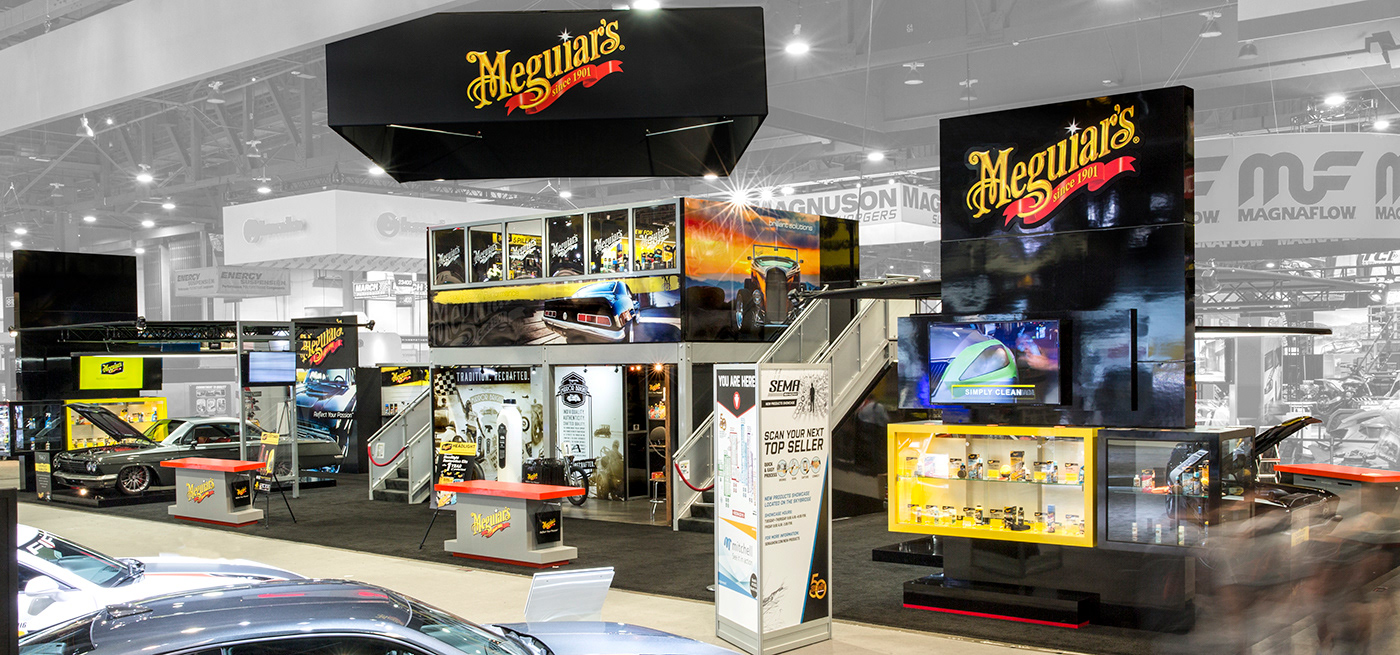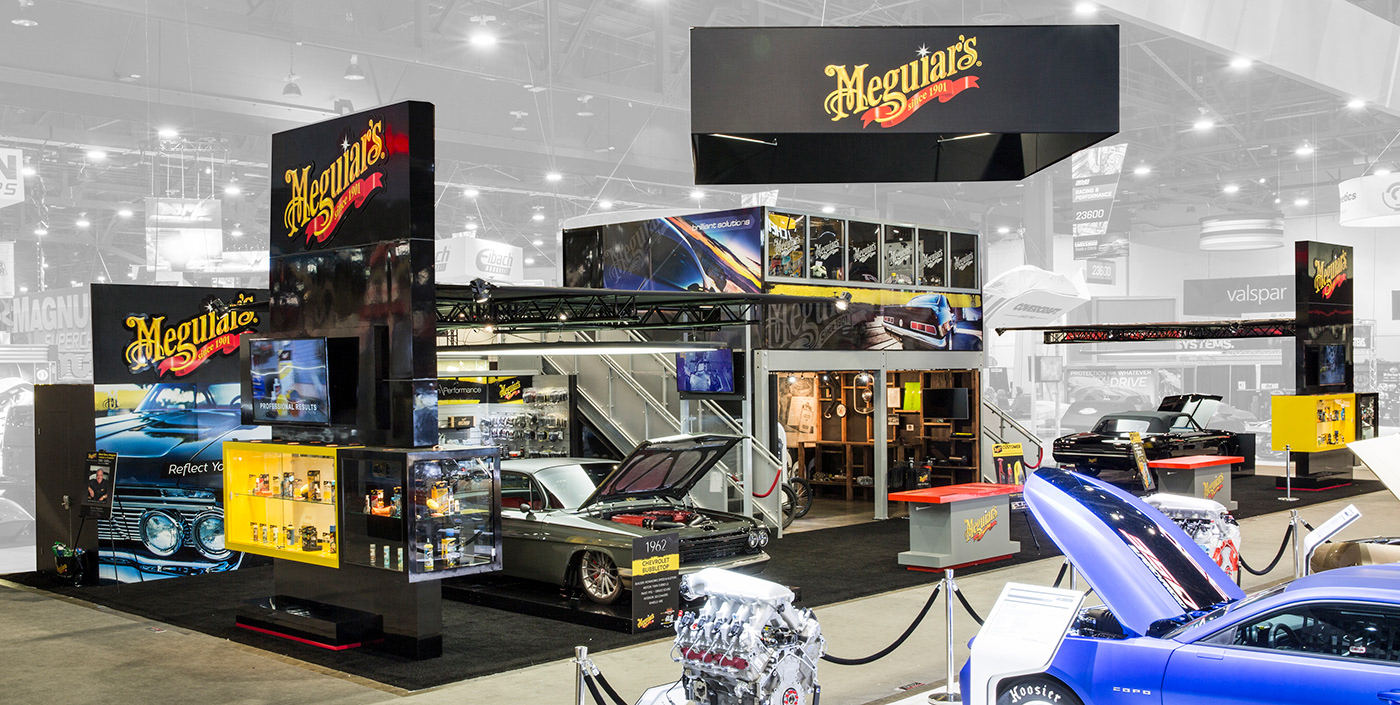 Each year since 2012, I have been the lead designer responsible for the graphic treatment of the Meguiar's SEMA tradeshow booth. I coordinate directly with the Event Marketing team to determine what walls need graphics created. The layout of the booth is managed by Display Works in Irvine, CA. The booth layout has changed each year as existing structures are reorganized in a unique way for each show. Since 2012, some of the graphics have remained the same. Others have been updated each year. In 2016, the Mirror Bright display was created featuring a cafe racer bike complete with a side car on loan from The Race of Gentlemen. I assembled the sepia toned picture collage with exclusive TROG photographs. The resulting artwork is being reused in the 2017 Meguiar's trade show booth.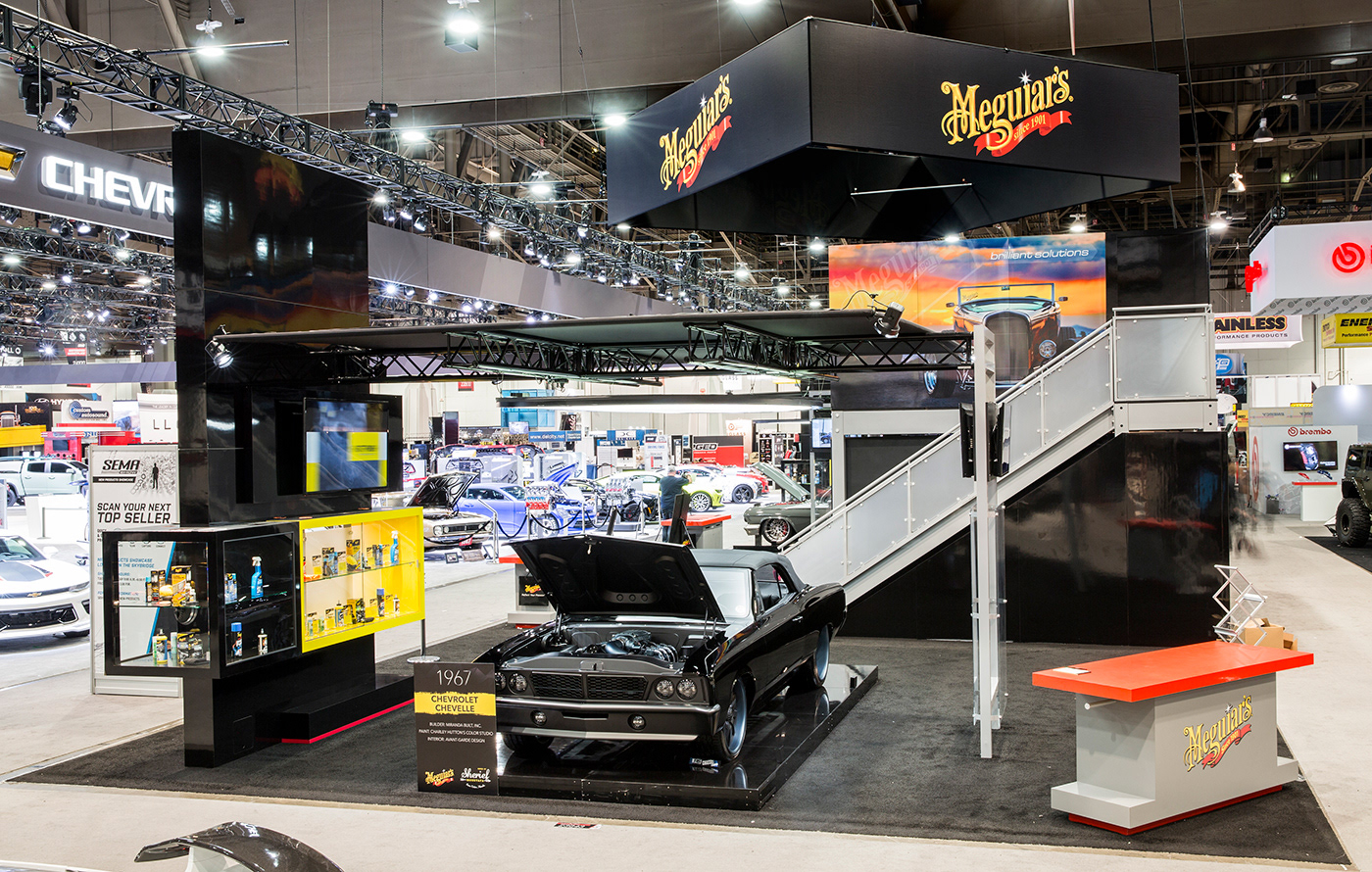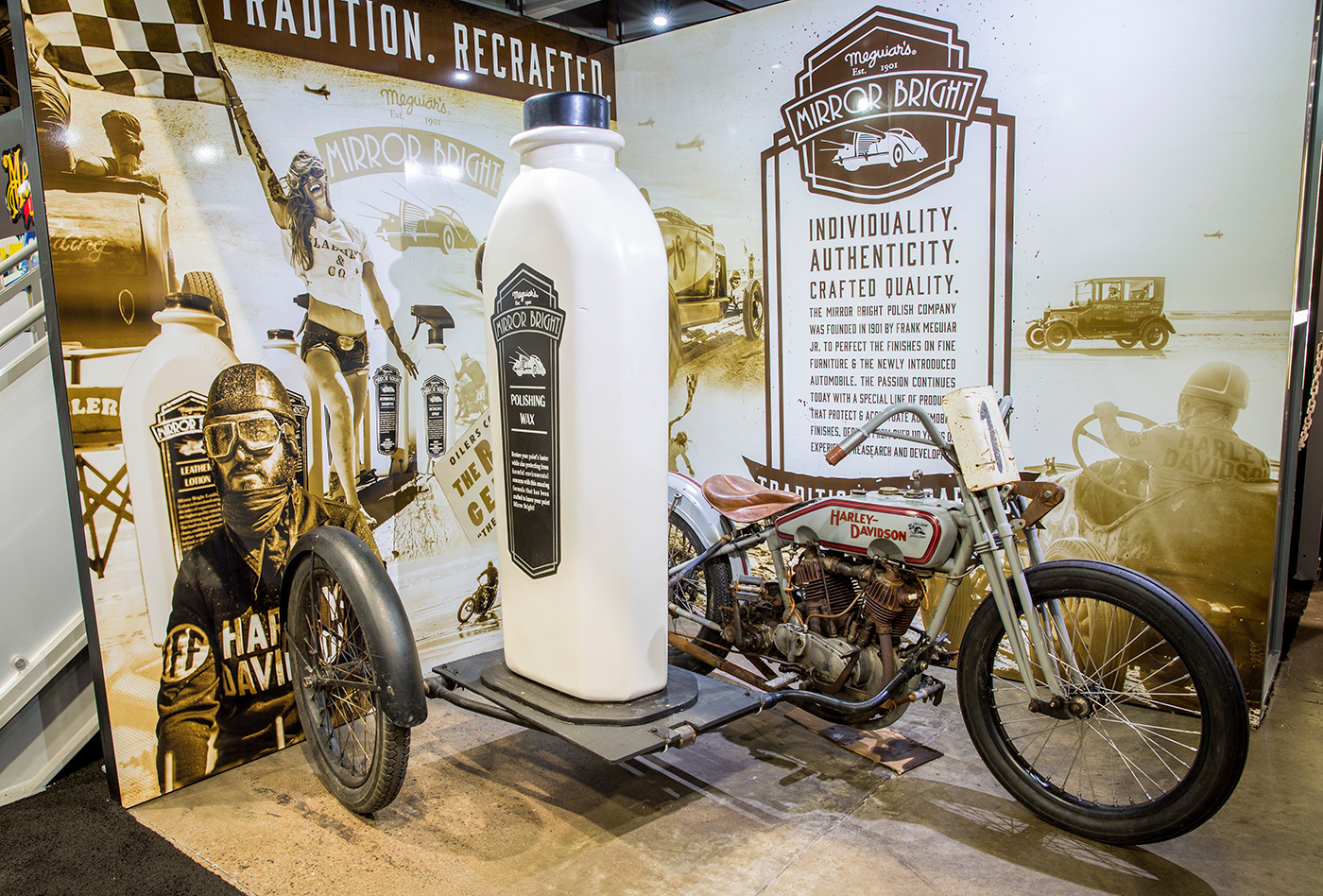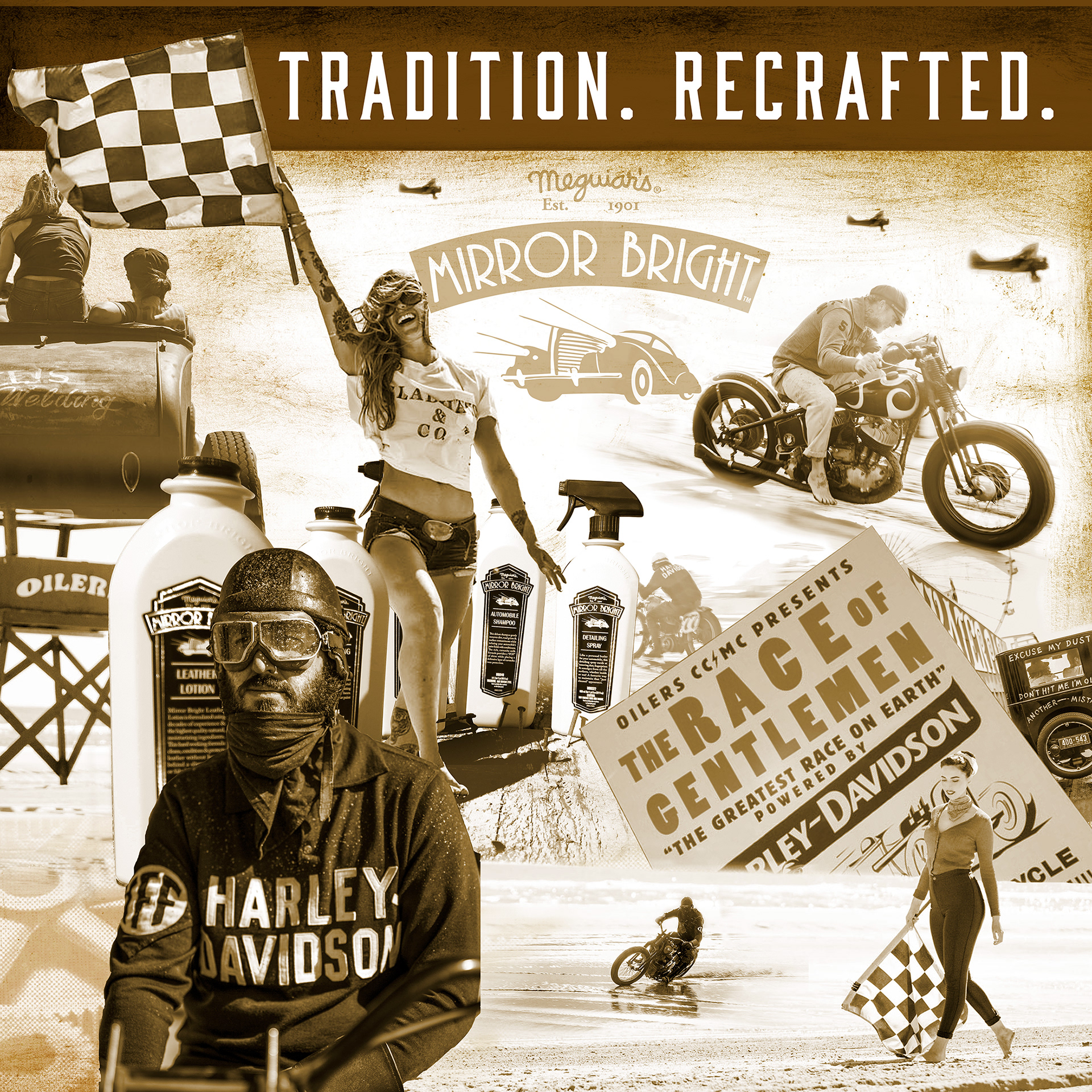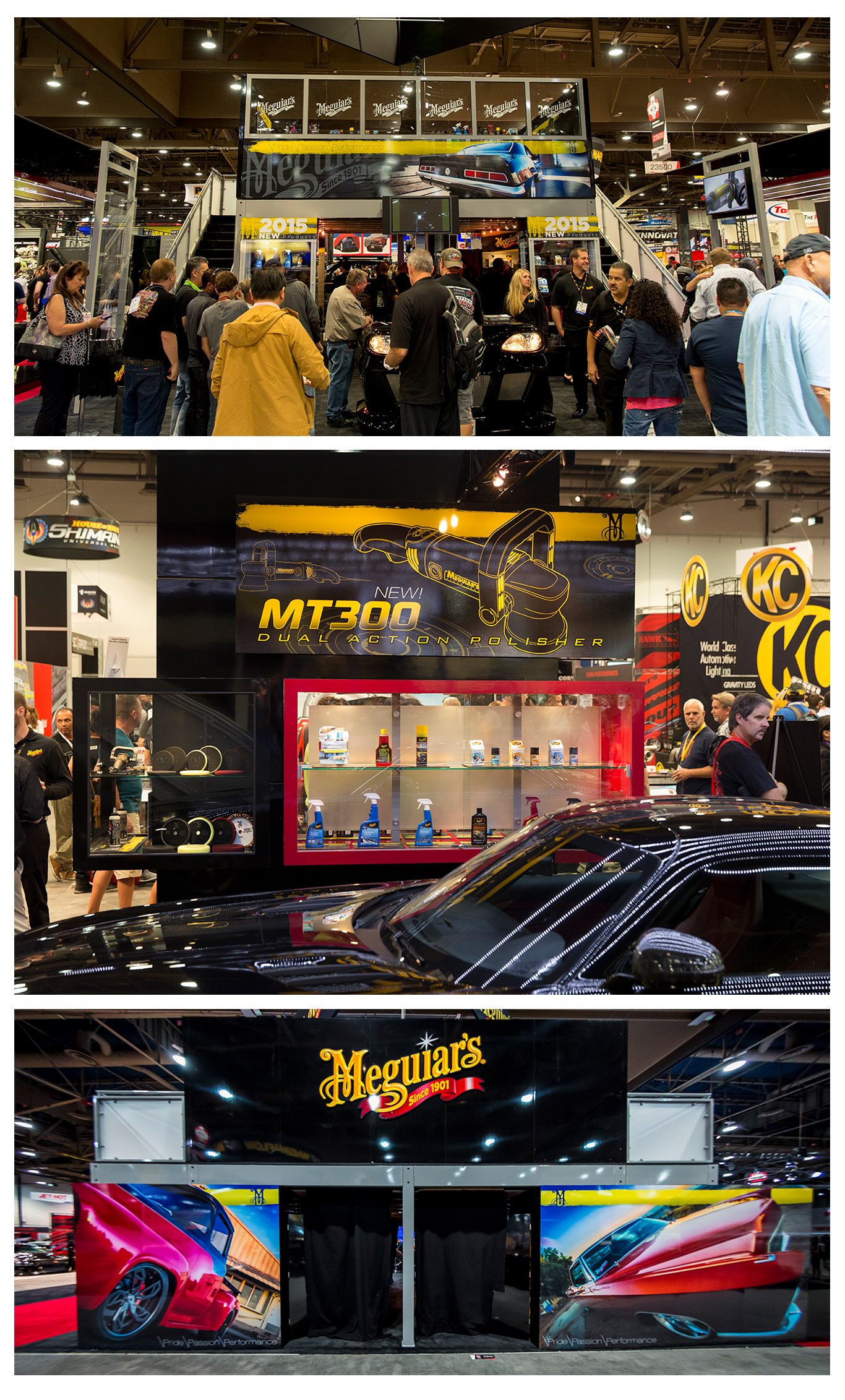 Key traits of the Meguiar's brand is shine, gloss and reflections. The SEMA booth is our largest canvas to display our brand characteristics. I selected some of the most unique angles of these two cars above to show off what the Meguiar's products are meant for.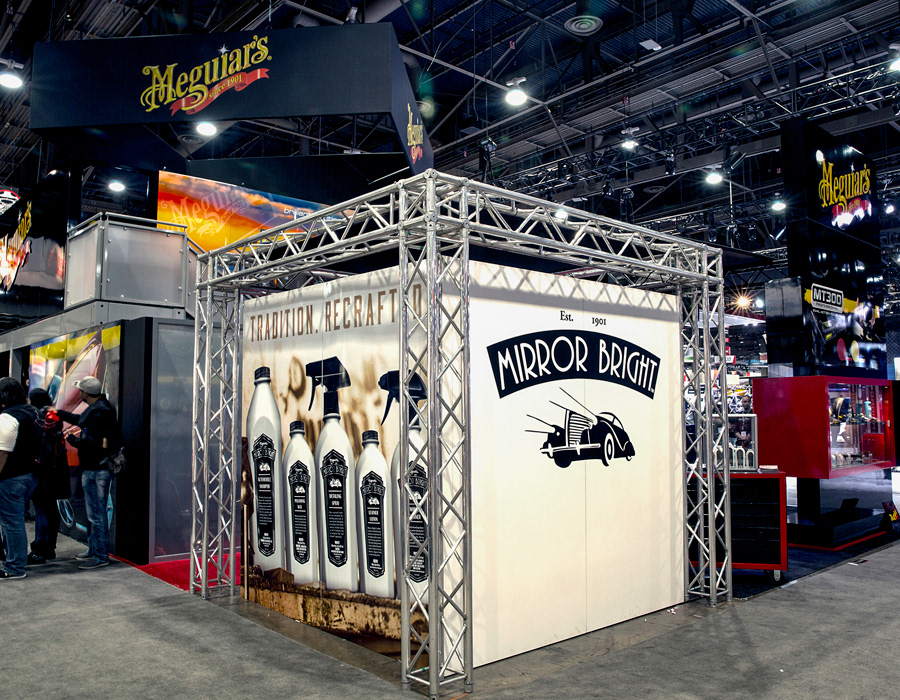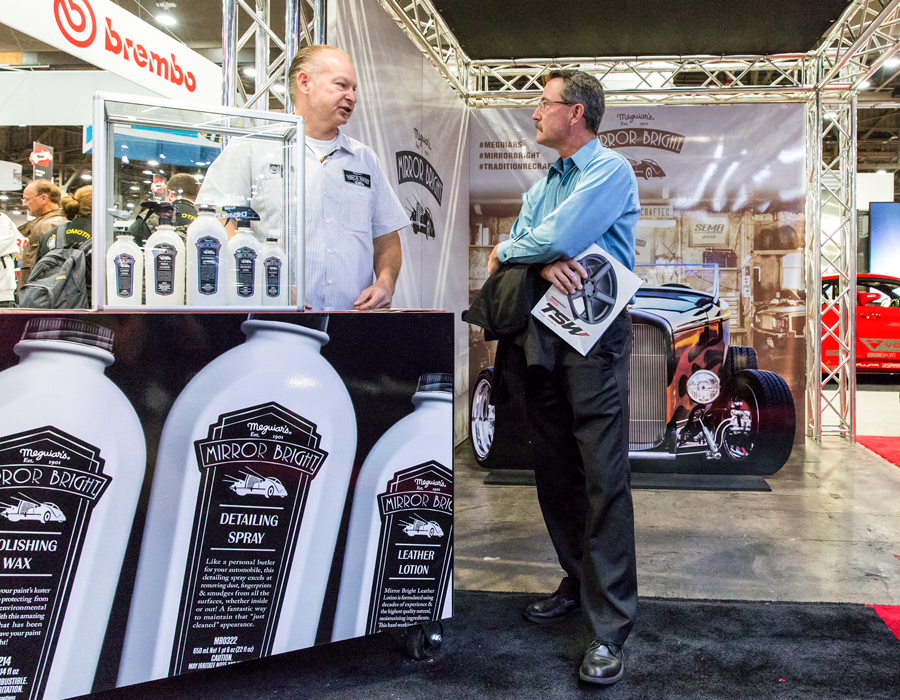 Meguiar's Mirror Bright is a new sub line of products that is designed to appeal to the millennial audience. It maintains a classic style that reaches back to the roots of the Meguiar's brand from the 1920s and 1930s but features new age technology. I designed a photo booth backdrop of an old garage and placed a 1920s Ford Highboy in front of it for a unique photo op.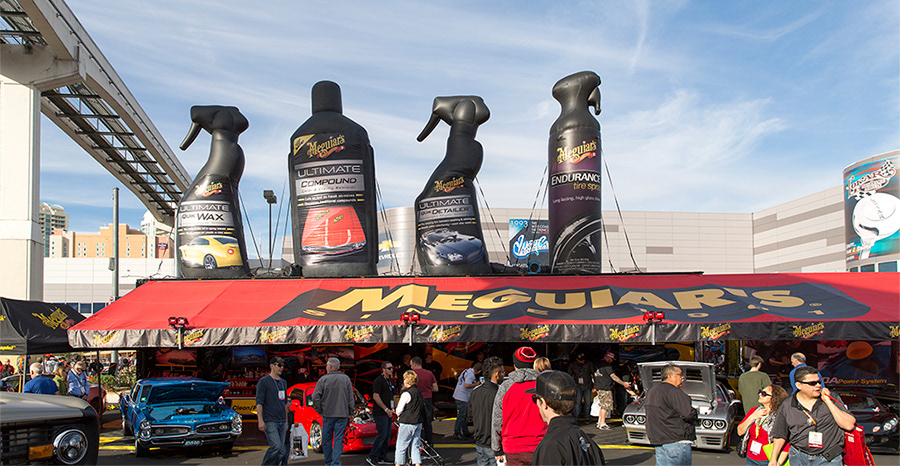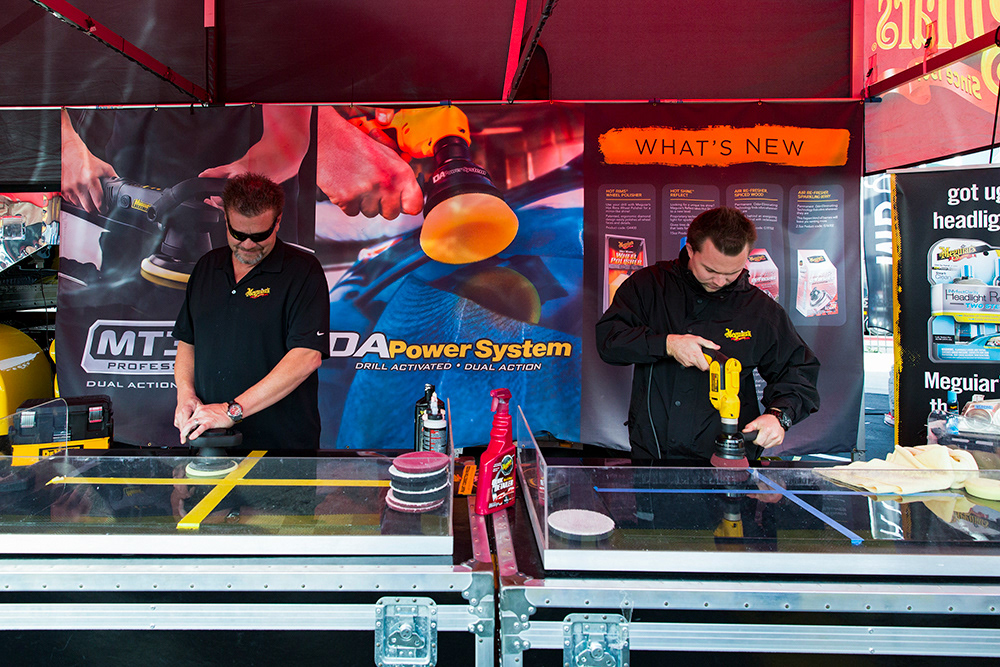 Meguiar's also has a large presence outside the SEMA show. The Meguiar's big rig is a place where show goers can purchase product and see live demos. I created a backdrop that showcases the two dual action polisher machines that Meguiar's manufactures. Additionally, there is a space for the new products to be advertised each year.